More Bad News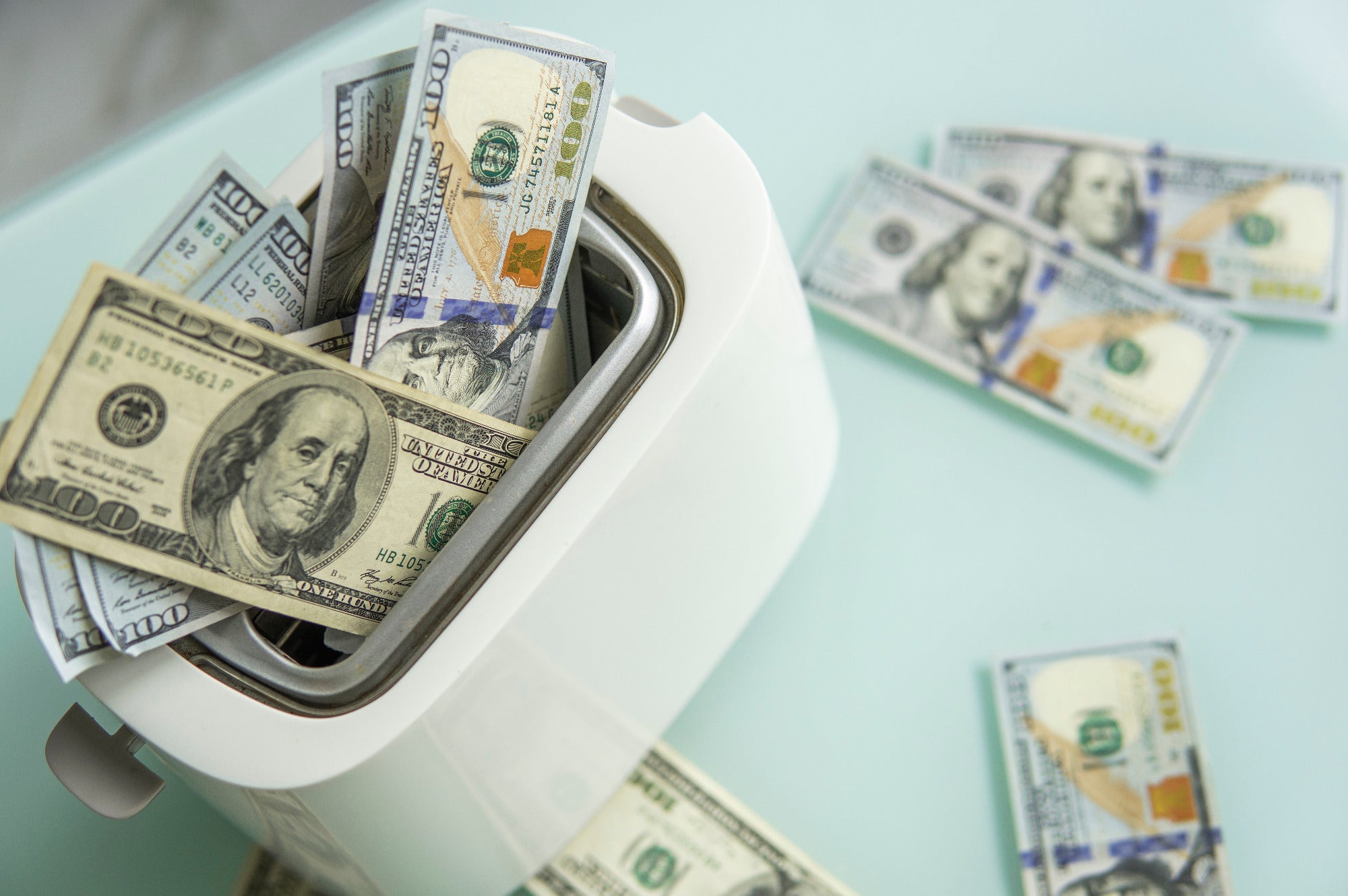 What Does "Bad News" Mean for You?

Dollar Dominance is Ending
Other nations realize the US Dollar is worthless and are now doing something about It. Since 1944 the US Dollar has held the position of dominance as the world's "Reserve Currency."
The "Reserve Currency" is defined as the one currency that is held by all central banks and major financial institutions to use for international transactions, commodity contracts, international investments and debts, etc.
The US Dollar has been "The King" since 1944, giving the United States a position of dominant influence and monetary muscle. But it now appears the era of dollar dominance is rapidly coming to an end.

The Push to End Dollar Dominance
B R I C S: Brazil, Russia, India, China, and South Africa are known as the BRICS nations. These emerging economic powerhouses have aligned to form a highly influential economic bloc in the world.
In the last several months in particular, the BRICS nations have been increasingly speaking about establishing a new reserve currency amongst member nations.
A new reserve currency amongst the BRICS member nations would facilitate trade and financial transactions amongst member nations, reduce their dependence on the US Dollar, and insulate them from instability in the US financial system. The establishment of a separate reserve currency for the BRICS nations would be a major blow to US Dollar dominance.

Two Concrete Moves Made Within the Last Week

First Move
Earlier this week, the nation of France purchased 65,000 Tons of Liquefied Natural Gas from China through the Shanghai Petroleum and Natural Gas Commodities Exchange. Historically, the purchase would be settled in US Dollars, but China has been maneuvering to settle more transactions directly in the Yuan. With this France-China transaction, for the first time ever, a natural gas purchase was completed on the Shanghai exchange with settlement happening in the Chinese currency and not the US Dollar.

Second Move
Just yesterday, the Brazilian government announced that China and Brazil have made an agreement to trade between their countries directly in their own currencies. They will NOT use US Dollars anymore to conduct business between themselves.

What This Means
What the above and many other recent happenings confirm, is that globally, peoples and nations are acknowledging that the US dollar has been devalued, and devalued, and devalued over and over again through money printing and the creation of money out of thin air on computers by using accounting journal entries.
The US Dollar is not truly worth today what it is masquerading its worth to be.
Until now, other nations could not and would not do anything about it.
But now these nations are acting, and at some point the dollar dominance will fold. More people and more nations will begin to reject the US Dollar in favor of other "reliable" currencies that are backed by something other than just the reputation of the United States.
The long-perceived value of the US Dollar will then begin to fall in order to come in line with it's actual value — and the actual value of un-backed pieces of paper is right near zero.

How Soon or How Fast Will This Happen?
Author Ernest Hemingway released a book in the 1920's titled: The Sun Also Rises. A character in the book, Mike, is asked how he went bankrupt. Mike replies:
"Two ways.
"Gradually, then suddenly."
Hold Real Money
A Friend of Medjugorje explained in his book, It Ain't Gonna Happen, that God put silver into the ground for man to use for the purpose of exchange. Silver is money.
Silver was Money 1,000 years ago.
Silver is Money now.
Silver will be Money 1,000 years from now.
Get physical silver now, but get it sanctified through the Miraculous Medal images on the Miraculous Medal Medjugorje Rounds.
Are you waiting for a lower price? Waiting could cost you more than you are willing to stomach.
Call Century Silver at 877-936-7686 to make a move or to request free information to give to others.
God Bless,
Century Silver Exchange
877-936-7686
Disclaimer: Any written sources provided by Century Silver Exchange are based on Biblical principles and designed to give you accurate and authoritative information regarding the subject matter covered. The information is provided with the understanding that Century Silver Exchange is not engaged to render legal, accounting or other professional advice. Since your situation is fact-dependent you may wish to additionally seek the services of an appropriately licensed legal, accounting, or real estate professional. The information included in written resources may have already been changed by recent events and must be verified elsewhere before choosing to act on it. Miraculous Medal Medjugorje Rounds and related products may appreciate, depreciate, or stay the same depending upon a variety of factors. Century Silver Exchange cannot guarantee, and makes no representation, that the Miraculous Medal Medjugorje Rounds and related products will appreciate.