Silver Flash Crash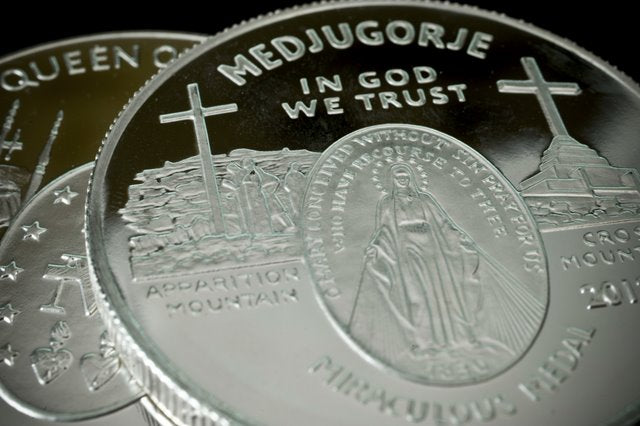 Silver futures suddenly dropped before quickly bouncing back in another "flash crash" that renewed fears that computer-driven trading has gone too far.
Around 7:05 p.m. ET Thursday, the contract for September delivery plunged 11 percent from $16.14 per troy ounce to $14.34, according to FactSet. Silver traded near $15.87 per troy ounce Friday morning.
Traders could not name a fundamental reason for the drop, but considered it another case of computer-driven trading that disrupted markets during a period when few were actively trading. Like most other recent flash crashes, the drop in silver occurred outside of New York business hours and in the early hours of Asian market operations.
Silver futures are traded on the Nymex exchange, run by CME Group. In an emailed statement Friday, CME's senior director of corporate communications Chris Grams said that "last night just after 18:06 CST [7:06 p.m. ET], CME Group's front month Silver futures contract experienced increased volatility."
Grams added that, "Our markets worked as designed, with velocity logic pausing the market for 10 seconds at 18:06, allowing liquidity to come back into the market. Per our rulebook, prices were adjusted in the September and December Silver futures contracts and several mini futures contracts."
In other recent flash crashes, bitcoin rival ethereum crashed in New York afternoon trade on June 21 from near $317 to 10 cents on a major U.S.-based digital currency exchange called GDAX.
On the evening of May 4, U.S. West Texas Intermediate crude futures fell more than 3 percent from $45.36 to a near six-month low of $43.76 a barrel in about 15 minutes.
In early October, pound sterling lost a 10th of its value in a sudden decline that sent the currency to a 31-year low.
The flash crashes have been relegated to derivative markets — trading of products with prices derived from other assets — after stock exchanges put in limiting mechanisms to prevent a repeat of a May 2010 crash. That was when the Dow Jones industrial average plunged nearly 1,000 points before recovering minutes later.
The latest action in silver raises the fears once again that computer trading has gone too far and doesn't yet have the proper controls.
This will "probably continue to happen on a sporadic basis, especially now with the speed of electronic trading," said Jim Wyckoff, senior analyst at Kitco Metals. "Derivatives, options, futures, all that's probably continuing to create some unexpected volatility like that."
"You can't do much about them," he said. "It just happens."
— CNBC's John Melloy and Tom DiChristopher contributed to this report.
Any written sources provided by Century Silver Exchange are based on Biblical principles and designed to give you accurate and authoritative information regarding the subject matter covered. The information is provided with the understanding that Century Silver Exchange is not engaged to render legal, accounting or other professional advice. Since your situation is fact-dependent you may wish to additionally seek the services of an appropriately licensed legal, accounting, or real estate professional. The information include in written resources may have already been changed by recent events and must be verified elsewhere before choosing to act on it. Miraculous Medal Medjugorje Rounds and related products may appreciate, depreciate, or stay the same depending upon a variety of factors. Century Silver Exchange cannot guarantee, and makes no representation, that the Miraculous Medal Medjugorje Rounds and related products will appreciate.