Swimming With Sharks, Part Eight: Some Good News?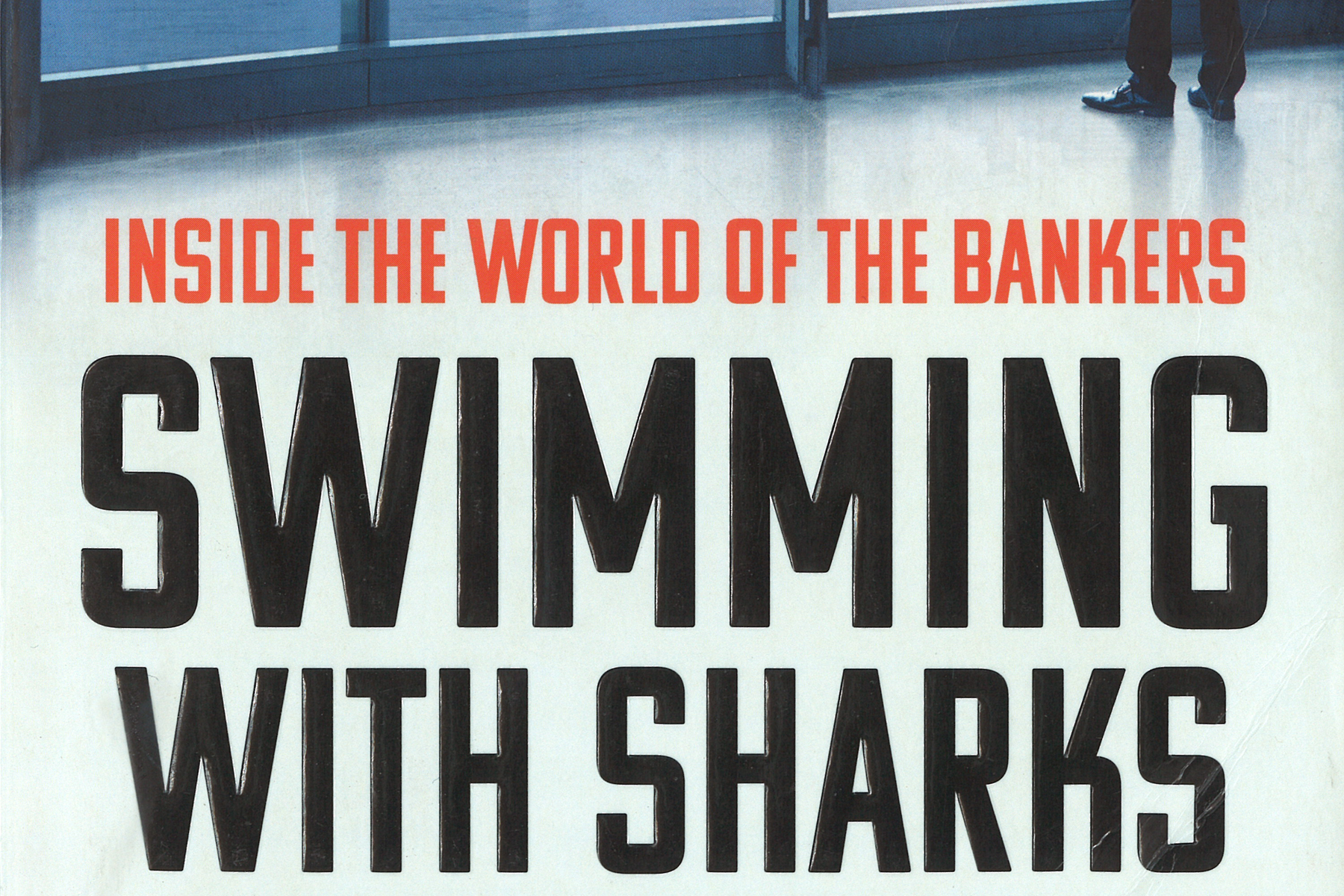 He longed for it. He tried hard to find it. What he found, instead of what he was seeking, was anger and despair. The more interviews he conducted, the more digging he did, the more he looked for answers and good news, the more Joris Lujendijk, author of Swimming with Sharks:  Inside the World of the Bankers, found that there was no good news in the investment banking world.
The interview that brought this search for good news to a close was with one of the regulators in the investment banking industry. Lujendijk writes of this interview:
"Then I felt 
anger
 for the first time. Now a form of 
despair
 and 
real fear
 began to come over at me. I suppose that until meeting that senior regulator I had a sliver of hope of hearing some good news, and a convincing reason that everything had been done to avoid a repeat of the last crash. 'Has the sector been fixed after the crisis?' I asked him straight out. His answer: 'I don't think so.' 
[My] denial phase was coming to an end.
"
(1)
Lujendijk did not see it, because he did not know where to look. But there is some good news. You need only to change your mentality and look outside of the system. You can do something concrete to exit the fragile banking system and take control of your financial assets. Call or write us today about making a break with the failing systems through exchanging your earnings or savings for the Miraculous Medal Medjugorje Round. We can answer any questions you may have – 877-936-7686. Your family and friends will thank you for recommending Century Silver Exchange to them when they too experience the peace of having their savings in the Miraculous Medal Medjugorje Round.
Any written sources provided by Century Silver Exchange are based on Biblical principles and designed to give you accurate and authoritative information regarding the subject matter covered. The information is provided with the understanding that Century Silver Exchange is not engaged to render legal, accounting or other professional advice. Since your situation is fact-dependent you may wish to additionally seek the services of an appropriately licensed legal, accounting, or real estate professional. The information include in written resources may have already been changed by recent events and must be verified elsewhere before choosing to act on it. Miraculous Medal Medjugorje Rounds and related products may appreciate, depreciate, or stay the same depending upon a variety of factors. Century Silver Exchange cannot guarantee, and makes no representation, that the Miraculous Medal Medjugorje Rounds and related products will appreciate