Swimming with Sharks, Part Seven: Complexity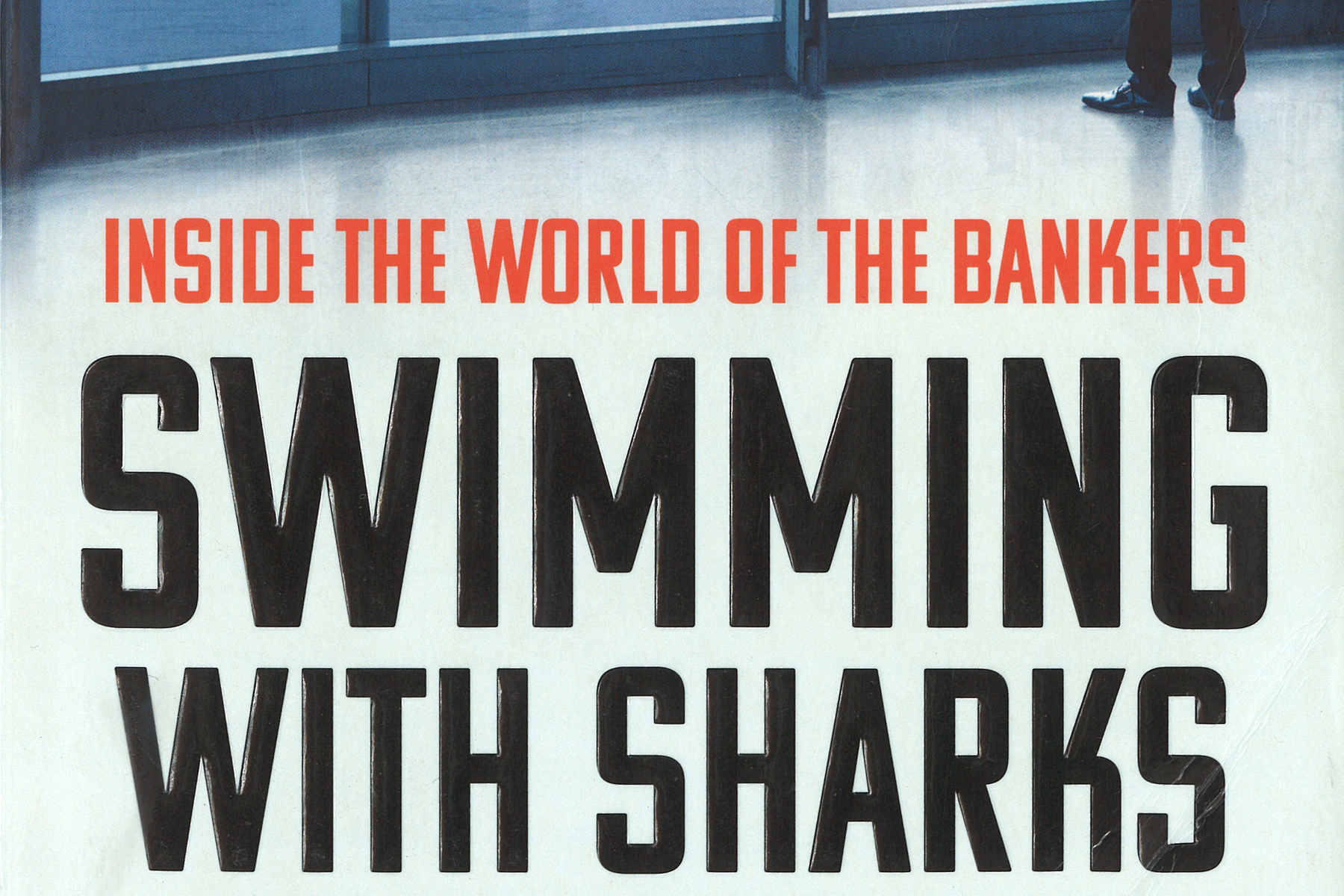 Last week we left off with the climate of fear and how this climate leads to increasingly risky positions for investment bankers and banks.  This week we will cover complexity.
In Swimming with Sharks:  Inside the World of the Bankers, author Joris Lujendijk quotes Alistair Darling, Labour Chancellor of England during the 2008 crash.  Alistair Darling wrote later about banks that were "too big to fail,"but also about a new category of institution he described as, banks that were "too big to know what's going on."(1) 
The complexity within today's investment banks is staggering.  Lujendijk's interviews revealed that it is simply not even possible for upper level management in many investment banks today to understand the complexities of their risks, complexities of the financial products bought and sold, complexities of their computer systems and the "logic" built into these computer systems that directs the trading and risk management of the bank.  If the complexity cannot be understood by executive management, then it is not possible to manage that complexity and risk appropriately.
"Quant" is the nickname given to those who, with proficiency in higher level math, physics, or the like, often develop the algorithms that control the computer systems within the banks which manage trading and risk.  One of the "quants" interviewed by Lujendijk complained, "Even the risk and compliance people who were supposed to be our internal checks and balances…we had to teach them how to monitor us."(2)
When you partner an increasing degree of complexity with big dollars, very high-speed trading and rapidly changing market conditions, increasing levels of risk, and decreasing levels of loyalty, you have the recipe for another financial disaster.  Certainly, another collapse is coming.  Just when it will arrive is the only question.  Trying to time your investments around that collapse is very, very risky.
Make an informed and firm decision TODAY to break with the existing and fragile financial systems, and exchange your paper dollars for a round with spiritual and intrinsic value.  We want to help you position yourself strongly for the future through physical holding of silver in the Miraculous Medal Medjugorje Round.  We are just a phone call away at 877-936-7686 and available to answer any questions you may have.  God bless you.
Century Silver Exchange
Any written sources provided by Century Silver Exchange are based on Biblical principles and designed to give you accurate and authoritative information regarding the subject matter covered. The information is provided with the understanding that Century Silver Exchange is not engaged to render legal, accounting or other professional advice. Since your situation is fact-dependent you may wish to additionally seek the services of an appropriately licensed legal, accounting, or real estate professional. The information include in written resources may have already been changed by recent events and must be verified elsewhere before choosing to act on it. Miraculous Medal Medjugorje Rounds and related products may appreciate, depreciate, or stay the same depending upon a variety of factors. Century Silver Exchange cannot guarantee, and makes no representation, that the Miraculous Medal Medjugorje Rounds and related products will appreciate