2017 – An Important Year…Don't Have Regrets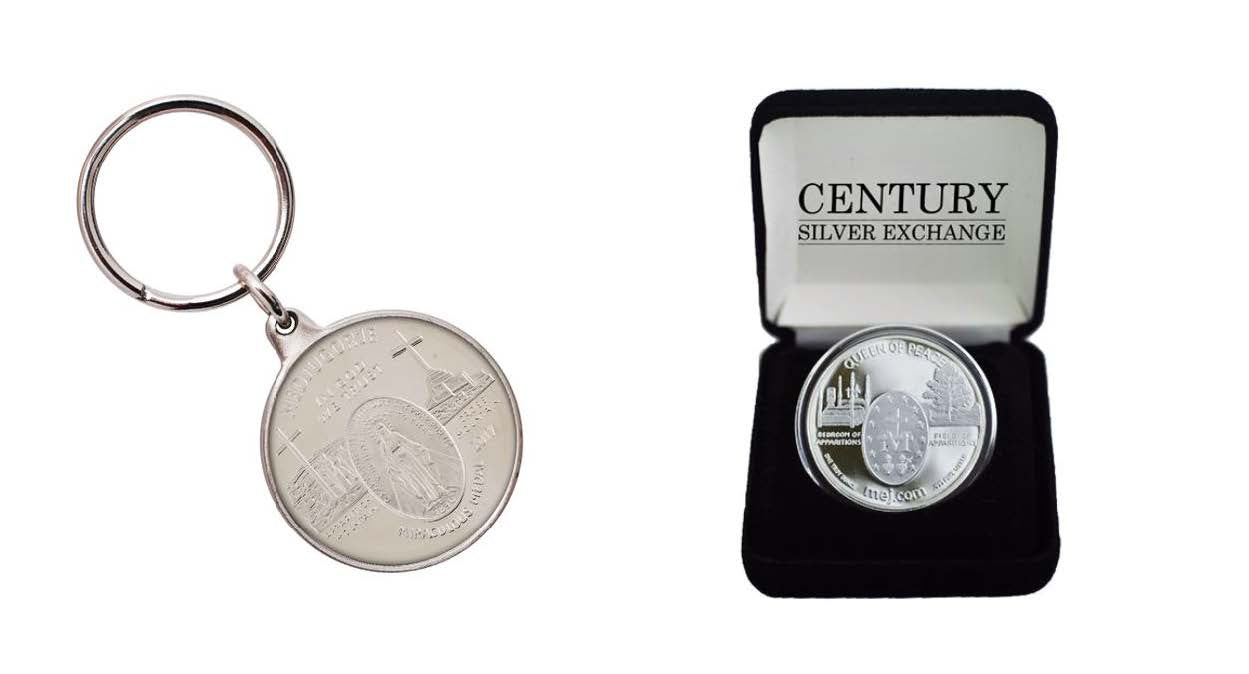 A Friend of Medjugorje stated clearly that October 13, 2017 marked the end of the century of satan and the beginning of the Century of Our Lady.  His October 12, 2017 Radio WAVE broadcast, At the Dawn of Our Lady's Century, is a must listen to broadcast for a deeper understanding of the significance of what has happened.


Will You Let 2017 Pass Without a "Witness Stone?"
Throughout history, the Israelites and other peoples placed "witness stones" in places where they wanted to maintain the memory and history of a significant event that happened there.  The 2017 Miraculous Medal Medjugorje Rounds and 2017 Gift Items will be as such for all those who have them in the future, a cherished "witness stone" of what happened in the Time of Grace – the end of satan's century and the beginning of Our Lady's Century in 2017.


Don't let this year pass without purchasing the Miraculous Medal Medjugorje Rounds and Special Gift Items stamped with the year 2017.  They will be cherished for generations to come. 


The Key Chains are our most popular item right now and selling fast, with some individuals ordering 10 at a time!  Do some of your Christmas shopping now on centurysilver.com without even leaving your home – no traffic, no stress, and no regret at having missed the opportunity to obtain and pass on these special items from this incredible year 2017. See below to shop Gift Chest and Key Chain.


God Bless,
Century Silver Exchange
Special Occasion GIft Chest 
Perfect for First Communions, graduations, birthdays, or any special occasion.
No more need to give another meaningless gift card.
Shop Gift Chest
Key Chain
Made purposefully for "Every Day Carry", the One Troy Ounce Key Chain
is made of a .999 pure silver bullion quality 1 Troy Oz. 
Shop Key Chain